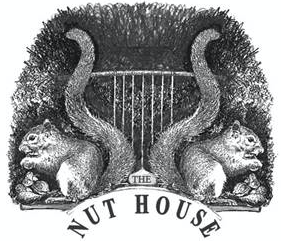 The Nut House was established in 1996 by Andrew Ford on the slopes of Table Mountain.

We regularly work with many top Advertising Agencies on national and international advertising campaigns and Andrew has recently composed and recorded music for TV and Radio for Fidelity Bank, Nedbank, Hyundai Sonata, ABSA, Richelieu, Ocean Basket, Richot Brandy, Cadburys, Grandwest Casino and Sanlam. Agencies and production houses include Ogilvy, Herdbuoys McCaan-Erickson, King James, Cape Film, Saatchi & Saatchi, BBDO, Joe Public, TBWA, Lowe Bull, FCB and J Walter Thompson.

We also love working with local Bands and musicians and revel in the variety of projects that come our way. One day we're recording a Frank Sinatra sound-alike, and the next an ABBA Tribute Band, then we're working on the songs for a Rock Musical or music for online Casino Games.

Whether it's a Poetry project, your daughter's first Demo, or just a dream to sing in the studio, we are happy to discuss with you.

Don't be scared to approach us if you are a new musician, new band or have a new take on an old theme, we are friendly people and we will do our utmost to make your project work.